I'm Hazel, Mindful Wedding Coach, author, and creator of the Mindful Wedding Planning Courses.
​As a wedding planner and on-the-day coordinator of over a decade, with my company Love To Marry, I've been involved in planning and coordinating hundreds of weddings. Many of them were alternative weddings with brides and grooms not wanting to follow the traditional wedding route.

My favourite weddings
One of my favourite weddings was a punk-rock wedding, set in the grounds of Kirkstall Abbey. There was a light show, music, and it looked and felt like a rock concert as guests arrived and the abbey was all lit up with coloured lights. Dry ice drifted around the abbey ruins and the bride and groom made their entrances through a cloud of dry ice. It was spectacular.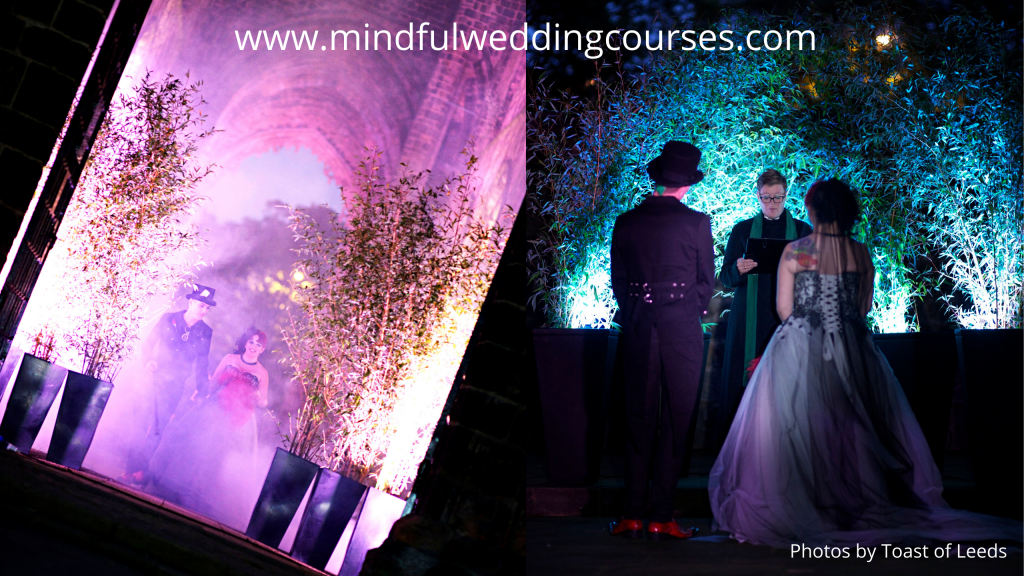 Another favourite wedding was set up in a barn and they wanted an outdoor ceremony. In England and Wales you cannot get married outdoors. You have to be married under a licenced structure. So what this couple did was to have the barn doors open and stand just inside the barn doors. So the guests were seated outside, and the bride made her entrance outside, but they married just inside the licenced venue. So if you want an outdoor ceremony, there are ways around it and there are some gazebo-type structures that are licenced at some venues so you can be married as close to outdoors as possible.
Something quite a few of my couples did was to have a quick legal ceremony in the morning, and then have an outdoor humanist ceremony as the main event. So there are options available if you want to embrace nature in your wedding ceremony.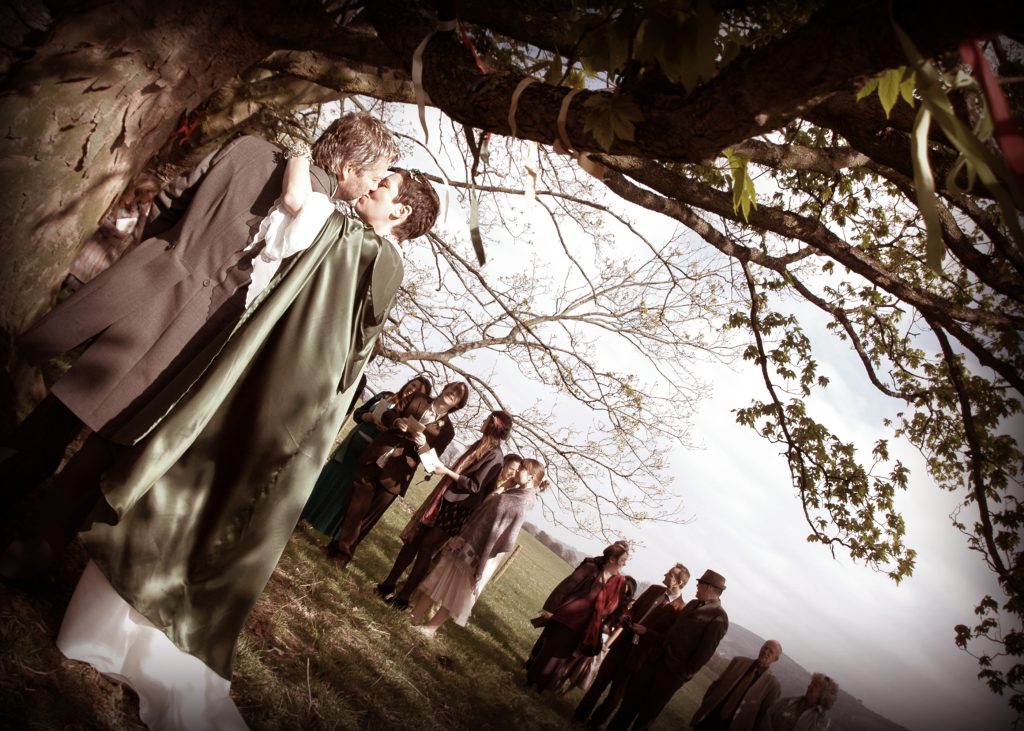 My Mindfulness Journey
My path to mindfulness started in 2017. I started meditating regularly and I also changed my diet and got fit and healthy. And as they say, healthy body, healthy mind. I found I was less stressed and more focussed. I wasn't wedding planning at this point, I did my last wedding day Autumn 2017. Over 2018 and into 2019 I was studying more about meditation, doing yoga and practising a calmer way of life. I have three children, all boys, and so finding that inner peace and place of calmness was very important. In 2019 we had a house fire and had to move into rented accommodation for 6 months. This could have been a more testing and stressful time if I hadn't already found a way to keep centred and focussed on the positive. Gratitude plays an important role – we were all fine, the damage could have been worse and the insurance covered it all.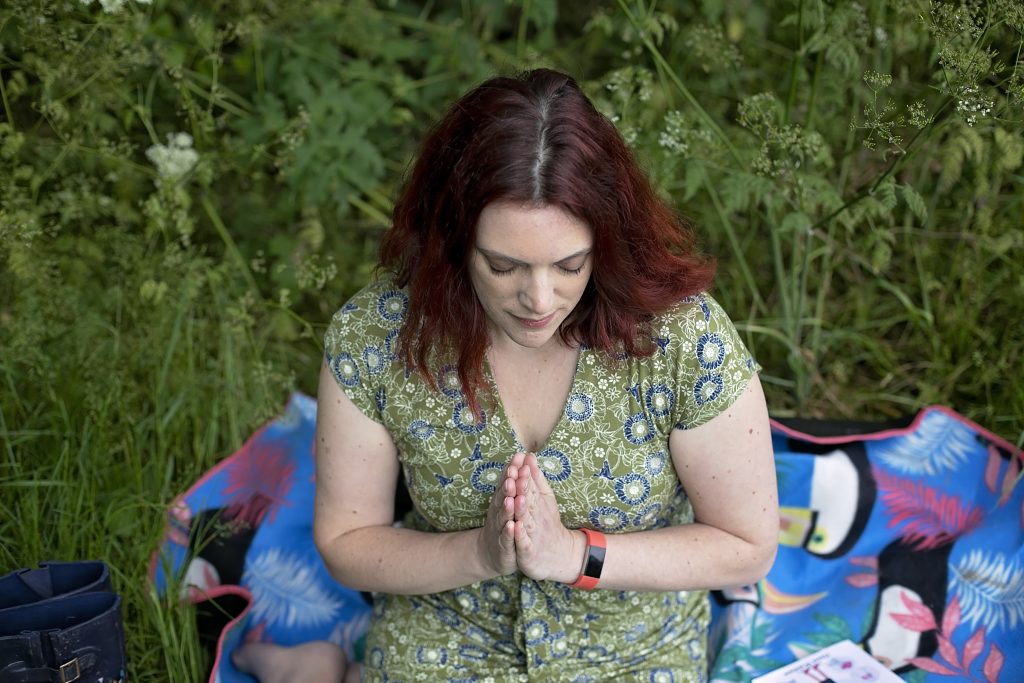 Back to weddings
I came back to weddings in 2019 when I decided to write a wedding planning book (Planning a Wedding the Wedding Planner Way) to document my experiences and give brides a resource to plan a wedding like a professional in a calm and organised way. I had learnt so much as a wedding planner, little things to remember that can be easily missed when you only plan one wedding. Once my book was published I decided I needed other ways to assist couples planning their big day. I was now training as a mindfulness practitioner and learning techniques for mindfulness and keeping calm. I created the Mindful Wedding Planning Foundations Course (available on Udemy) to 'marry' the wedding planning and mindfulness into a short course that would assist brides just getting started. It contains all the tools, checklists, meditations, and information required so they can be organised and confident when planning their wedding and how they handle situations that could arise.
There is a lot of emotion around weddings and this course is designed to help brides handle potentially stressful situations.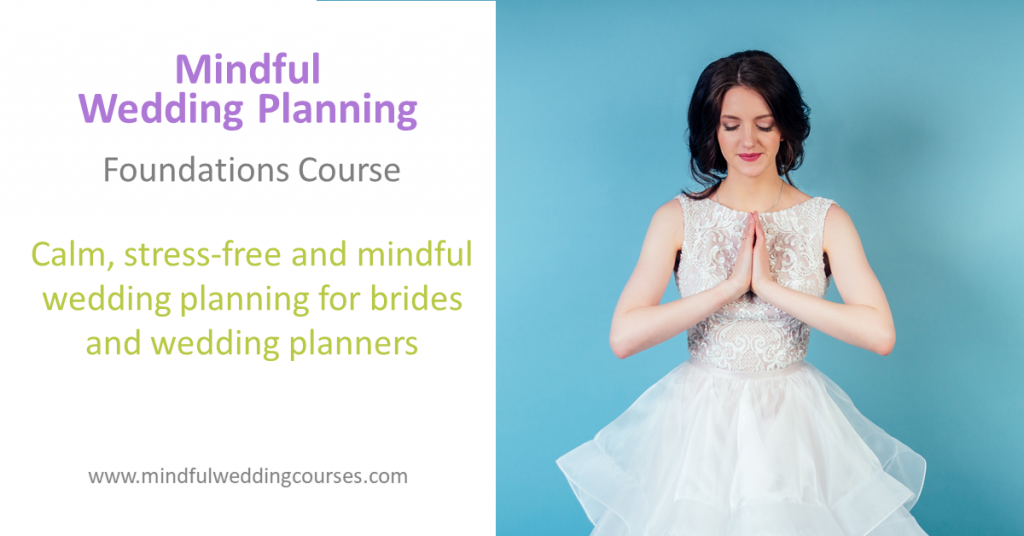 With the mindfulness training I was receiving I wanted to find ways to assist brides who wanted a 1-2-1 connection. An impartial person who they could talk to about their wedding.
As a mindful wedding coach, I can help brides manage their approach to planning their wedding, so they are empowered to plan their perfect day in a happier, calmer, and mindful way. My extensive experience and the way I incorporate more esoteric practices into my coaching gives the deepest clarity and insight into your wedding and your wedding planning. So my coaching is a mix of practical wedding planning advice, mindfulness techniques and tools, and then we also delve deeper into the subconscious and energies to see what is going on and influencing you. So you are hiring a wedding planner/mindfulness practitioner/intuitive advisor all in one for a 90 minute session, or multiple sessions, to get you ready to plan your wedding your way with confidence and ease. I offer a free 20 minute session to chat and find out more and see if I can assist you.


Mindfulness Tip
For some reason, when you start planning weddings, you may come up against opposition, or comments on your choices. Everyone has opinions, whatever your wedding style and ethos. If someone says some unkind words, instead of feeling the need to justify yourself, do some mindful breathing and don't react to them. Don't give others authority over your state of mind. It's easier said than done, but by not reacting, you can't give the other person something else to comment on. The potential argument stops. And they also may not have meant what they said in the way it was said. Misunderstandings can happen. Taking a mindful approach stops a misunderstanding becoming a falling out and a lost friendship. This applies to life in general, not just weddings.

Join my Facebook group, Mindful Wedding Community, for a calm wedding planning space. I go live every Sunday with a mix of practical wedding and mindfulness advice.

For more information on my coaching and courses visit:
www.mindfulweddingcourses.com

I'm on Social media:
www.facebook.com/mindfulweddingcourses
www.instagram.com/mindful_weddings

And for more info on my books visit and like my author page:
www.facebook.com/Hazelwalshawauthor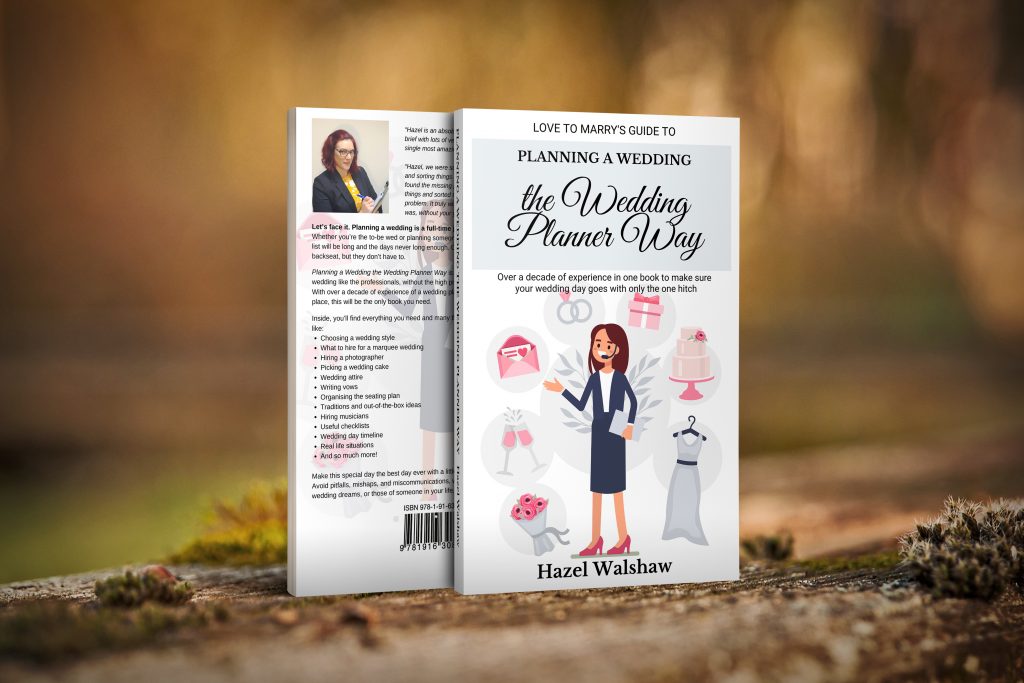 My path to mindful weddings