I have spent over ten exciting, challenging, rewarding, sometimes stressful, but joyful years as a wedding planner in Yorkshire with my own business, Love To Marry Wedding Planning. In that time I planned and coordinated many different weddings from hotels, marquees, stately homes, village halls and castles.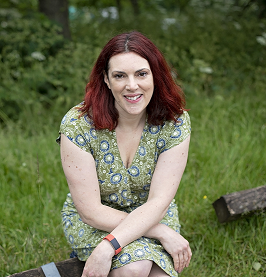 There were expensive weddings and budget-conscious weddings. Religious weddings with over 800 guests in the city to humanist ceremonies and chilled out celebrations in the countryside.
I specialised in the unusual and quirky. One of my more memorable weddings was a punk-rock wedding in abbey ruins with dry ice, music and lights and was featured in Rock n Roll Brides Blog.
I have read a lot of children's books to my kids over the years and I know what catches their imagination and their attention. I also know what it's like reading a book out loud. So when I discovered the writing bug in 2019 with this idea I had for a kids book, I wanted to make it enjoyable for the adult who might have to read it as well. Hopefully, I have been successful at that.
I live in Leeds with my husband, Neil, our three boys and our three-legged Siberian husky, Skye.
For author updates, launches and competitions – Like my Facebook page – HazelWalshawAuthor.
For editing and book coaching services please click here.
For more wedding related information subscribe to my YouTube channel Mindful Weddings, Follow me on Instagram: Hazel_Walshaw and Mindful_Weddings or Facebook: Love To Marry, or contact me on hazel@lovetomarry.co.uk